Sabtu kemarin tanggal, 10 April 2021. Saya dan Tim Kreasi Presentasi, telah sharing knowledge tentang Software Tableau dan bagaimana cara membuat tampilan visualisasi data yang menarik. Kurang lebih 4 jam kelas online mengolah data dengan tableau dilaksanakan, dan seperti yang Anda lihat pada gambar di atas. Banyak sekali keseruan di dalamnya
Dan ditengah acara ada pertanyaan yang bagus dari salah seorang peserta. Dan pertanyaan itu akan saya bagi kepada Anda semua.
Beliau bertanya apa perbedaan antara tableau dengan google data studio? Dan berikut akan saya share 4 perbedaan dasar tableau vs google data studio:
.
1- Tujuan Dibuat
Google Data Studio
Dibuat pada tahun 2016. Tujuan GDS adalah untuk membangun dasbor dengan Visualisasi yang sesuai. Dengan koneksi, sumber data dan jenis bagan terbatas. Google Data Studio juga memiliki batasan dalam penggunaan.
.
Tableau
Sedangkan tableau dibuat pada tahun 2013. Tujuan tableau ditentukan pada multi-level (yakni siapa penggunanya); tableau berfungsi dari menggabungkan data, kemudian memadukan dan dapat digunakan untuk membuat Visualisasi yang disesuaikan hingga menyiapkan Dashboard. Tableau tidak memiliki batasan apa pun sehubungan dengan penggunaan, data. Tableau bahkan bisa menjadi opsi sangat baik untuk memvisualkan data dengan jumlah yang banyak, kecepatan tinggi, dan jenis data yang beragam
.
2- Performa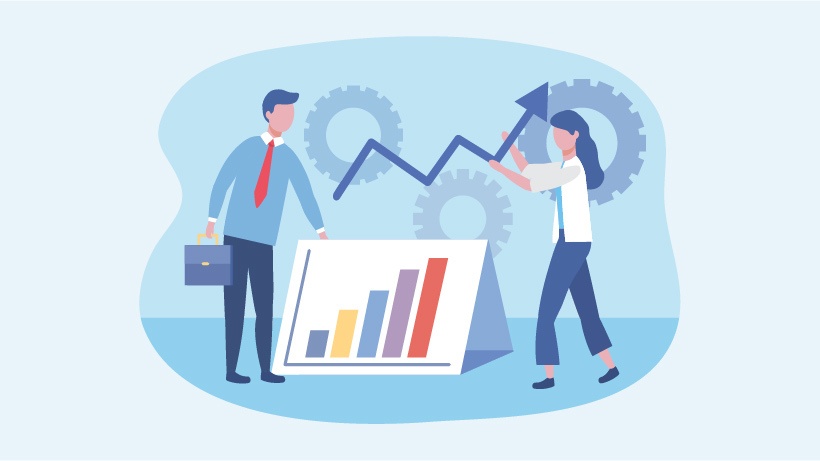 Google Data Studio
Kinerja GDS tidak sebaik dibandingkan dengan Tableau. Meskipun Google menyediakan alat ini untuk memberikan kinerja terbaik, secara komparatif, Google memang memiliki celah dalam hal performa.
.
Tableau
Kinerja Tableau sangat luar biasa. Tableau Software Company telah memberikan semua opsi yang diperlukan untuk membangun Visualisasi; penggunaan Tableau hanya bergantung pada pengguna akhir. Sehubungan dengan kinerja, tidak ada alat lain yang dapat mendekati fitur dan fleksibilitasnya.
.
3- Keamananan
Google Data Studio
GDS menyediakan fitur berbagi akses dan perlindungan kata sandi untuk membatasi orang lain agar tidak mengakses. Karena GDS merupakan produk dari Google maka fitur keamanan saya analogikan mirip dengan google drive. Pengguna dapat yakin bahwa datanya aman, dan visualisasinya tidak terlihat oleh orang luar.
.
Tableau
Tableau menyediakan fitur perlindungan Sandi dan Izin yang sangat kuat. Kecuali jika dasbor visualisasi data Anda diposting untuk referensi publik, data dan Visualisasi tidak dapat dilihat dan dibagikan juga. Mudah untuk mempublikasikan melalui Server. Dan untuk tableau public Anda bisa join di kelas kami untuk menambahkan opsi keamanaannya..
.
4- Harga
Google Data Studio
GDS sepenuhnya Gratis. Yang dibutuhkan hanyalah login Gmail dan bekerja di dasbor.
.
Tableau
Tableau menyediakan 2 versi software berbayar dan free. Tableau Publik adalah untuk penggunaan gratis di mana versi desktop yang pro sebenarnya bervariasi antara 35 $ hingga 70 $.
.
Nah, itulah tadi 4 perbedaan dasar tableau vs google data studio. Semoga artikel ini bermanfaat untuk menambah pengetahuan Anda dalam memahami mana tools yang tepat untuk Anda pilih. Anda pun bisa menambah skill tentang visualisasi data bersama saya dan tim Kreasi Presentasi. Silakan menghubungi Bu Isti di 0812 3271 6030 / Mba Ayu di 0812 3271 6030 untuk penawaran pelaksanaan Workshop Pelatihan Tableau bersama kami.
Nantikan tulisan saya berikutnya. Feel free to share and give new insight for all.
Semoga Bermanfaat. Salam Amazing.
AB
Referensi